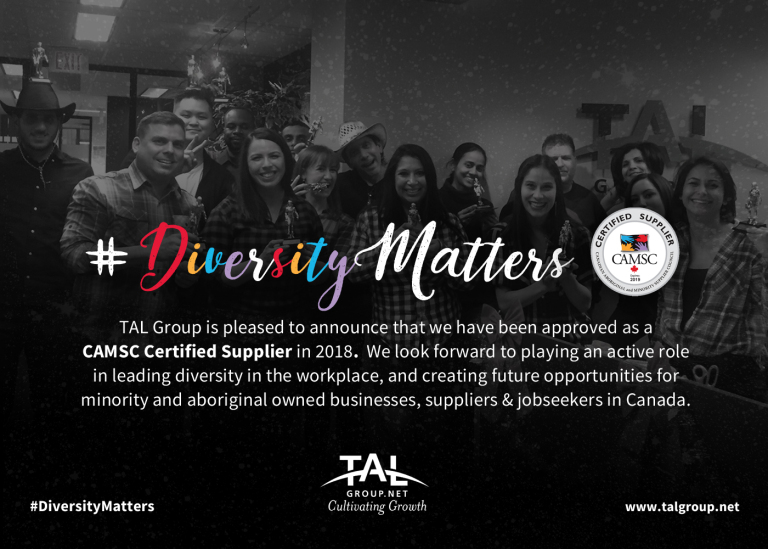 TAL Group is pleased to announce that we have been approved as a CAMSC Certified Supplier in 2018! We proudly commit to promoting diversity in the workplace, and creating future opportunities for minority and aboriginal owned businesses, suppliers & job seekers across Canada.
CAMSC is a nationally recognized, private sector-led non profit membership organization focused on boosting the economic development efforts and employment of aboriginal and minority-led businesses and suppliers across Canada. We look forward to deepening business and supplier relationships with these groups through innovation and brand loyalty, and championing their economic growth & future success.
What Certification Means
"CAMSC certifies that businesses that are 51% or more owned, managed and controlled by Aboriginal peoples and/or visible minorities, and provide the products/services outlined in their supplier profile. For purpose of CAMSC Certification, visible minority is based on ethnic origin and not gender." – Quote from CAMSC.ca 
Looking to recruit or for a career change? Do not hesitate to reach out to us either on talgroup.net, in person at our head office, or by phone (+1 416 599 1825). One of our recruiting experts would be happy to begin planning your recruitment campaign for you.