At TAL Group, social responsibility is at the core of our culture. For that reason, we are extremely excited to launch our 4th Annual #PayItForward Campaign – an initiative that we are confident will encourage not only our employees, but our entire network, to give back to their local communities.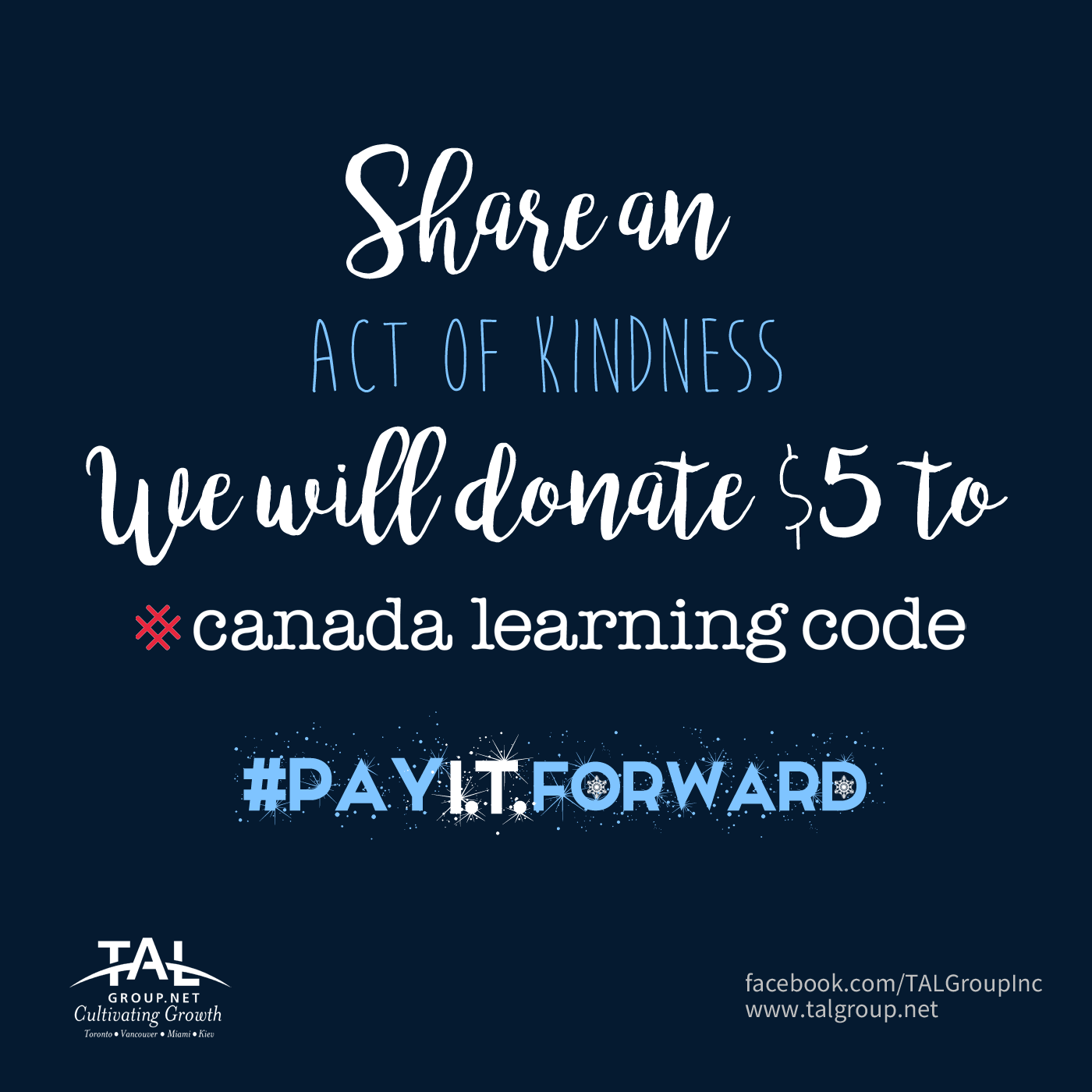 How To Participate
Share an act of kindness with us on Facebook, Twitter, LinkedIn or Instagramusing #PayITForward, and we'll donate $5 to Canada Learning Code.
TAL Group's executive team has again stepped up to the plate, committing to donate 5% from every new client invoice from Nov 15 – Dec 31, 2018 to the cause. There's never been a better, more generous time to recruit talent!
We invite you to help us meet our fundraising goal of $5000 to help Canada Learning Code empower women and youth to learn the tech skills necessary to succeed in today's digital world.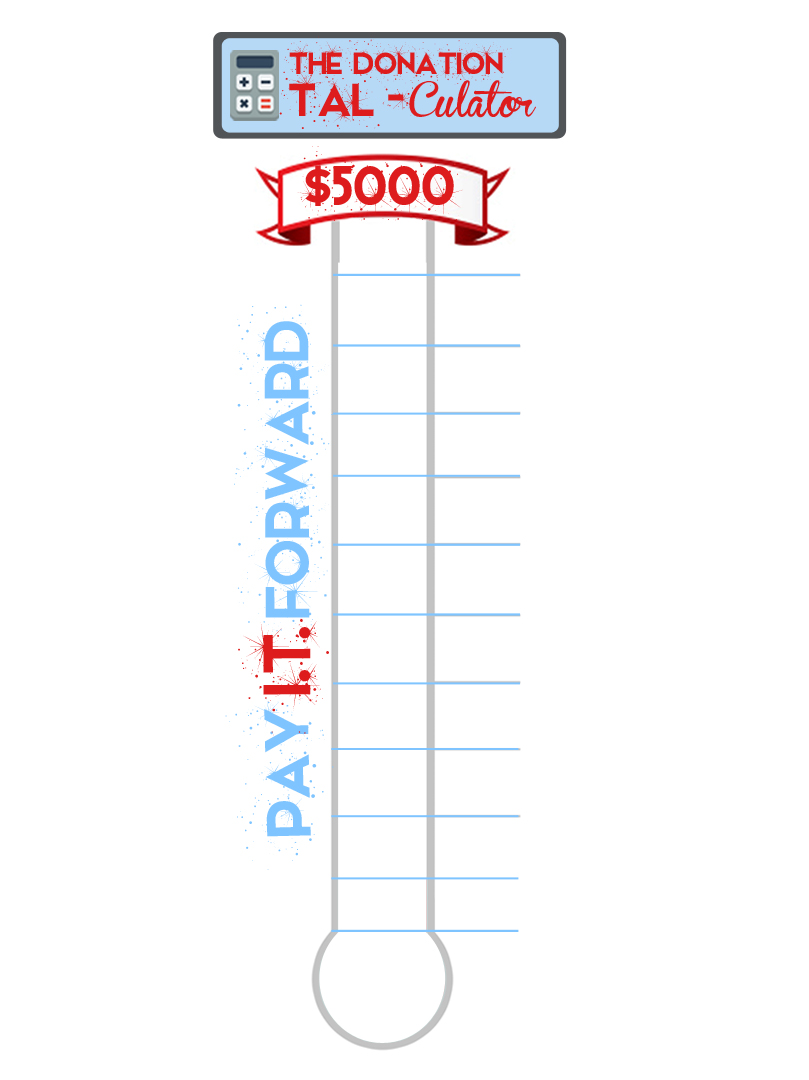 F.A.Q
Does the charity work need to be with Canada Learning Code to qualify?
Absolutely not – it can be with any charitable, non-profit or educational organization within your local city or district or self-motivated. So long as the activity involves giving forward to your community, it counts.
What is the fundraising time period?
While we raise funds for Canada Learning Code year round, this particular campaign will run between Nov 15th through to December 31st.
What is Canada's Learning Code? 
Founded in 2011, Canada Learning Code runs technology and coding workshops, seminars and networking events for children, women and teenagers throughout Canada. Their goal is to ensure that all Canadians – particularly women, girls, people with disabilities, Indigenous youth and newcomers – who have been historically underrepresented in the sector are given equal opportunity to build our future.
Can I #PayITForward using other forms of social media?
Of course! You certainly aren't limited to Twitter alone. That being said, we ask that you remember to tag our account to let us know what you've done. We would hate to miss your act of kindness – the world wide web is a pretty large space, and details can easily slip through the cracks!
Watch the video below to see more about the incredible work this organization does.
I have another question not answered here.
That's OK! Direct any and all questions to socialmedia@talgroup.net.
Let's make positive change together this holiday season.
---
Looking to recruit or for a career change? Do not hesitate to reach out to us either on talgroup.net, in person at our head office, or by phone (+1 416 599 1825). One of our recruiting experts would be happy to begin planning your recruitment campaign for you.